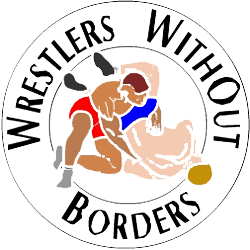 Wrestlers Without Borders (WWB) membership is open to individuals and legitimate wrestling clubs who have demonstrated a commitment to wrestlers of all ages and gender in a safe, non-elitist environment and which adhere to the policies and procedures as set forth by FILA. We also in the past represented our member clubs as a voting delegate to the Federation of Gay Games and assisted in the planning of that event. As of October 2006, WWB was reincorporated to broaden its mission beyond the FGG.
We are currently developing programs to assist new clubs and interested wrestlers in their efforts through a comprehensive membership package. In the meantime, you can write Chair Roger Brigham or Treasurer Gene Dermody directly for complete membership information and details.
Wrestlers who are members of a WWB board or affiliate organization will receive all WWB benefits and do not need to apply for an individual affiliate membership. Individuals who are not memberrs of a WWB club may apply for an individual membership, either as a board member or as an affiliate member. Applications are subject to WWB board approval.
Wrestlers Without Borders is an entirely non-profit, all-volunteer organization.
Membership benefits include:
A WWB home page for listing your club
Search listings on our search engine
Voting capacity in WWB decisions (for board members)
A voice in WWB discussions
Notification of WWB club-sponsoered clinics, tournaments and other events
Use of WWB's communications services