Melbourne joins WWB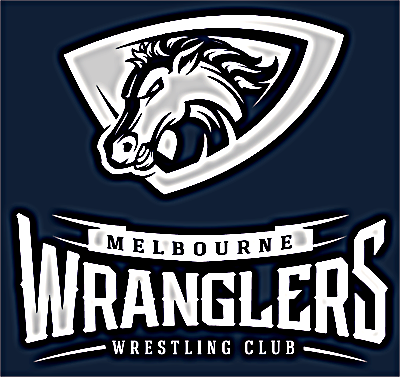 Sydney's Harbour City Silverbacks were feeling very energized by their experiences wrestling in recent Gay Games and tournaments in San Francisco. But they also were feeling very isolated and regretting that there was not another LGBT wrestling club in Australia with who they could share the joys and challenges of training and competing.
So, being wrestlers, they set out to change all of that.
In April, the newly created Melbourne Wranglers joined Wrestlers WithOut Borders. How the Wranglers came into existence is a story of Australian determination.
The journey began in April 2015 when Silverbacks President Tony Galluzzo and teammate Anthony Wells went to review venues and check out connections in Melbourne to see if it would be possible to get a club going.
"We wanted another LGBTI wrestling club in Australia,"Galluzzo said, "This would allow us to compete against another club with similar missn io and also have another club to go to the Gay Games with. I wanted the experience of the sport of wrestling to be shared by more people: the challenge and excitement and rewards of the sport itself, as well as the social benefits and friendships formed. Wrestling had changed my life for the better, and I have seen it do the same for others in the Silverbacks. I wanted that to spread. Its such a great movement to see you people grow in confidence and trust within our community."
Ties were established with a local social group, The Laird, and Silverbacks put on a few clinics in Melbourne to drum up interest. By November the Melbourne Wranglers were up and running and training under an Olympic hopeful, coach Connor Evans.
"The last 7 months has been a fantastic whirlwind roller coaster ride for the Wranglers Committee and, I personally, would definitely not take anything back," Wranglers secretary Cameron Inthapanga said. "All Sydney Silverback members have been fantastic advocates of the sport of wrestling and have showed much passion, support and encouragement and are all considered family of the Melbourne Wranglers."
The Wranglers are now holding regular weekly practices.
Inthapanga continued, "The club has grown to over 32 active members and another 60 who we are yet to convert, but have tried a few wrestling sessions with us. Our training sessions have seen on average 25 guys each week. We also have a buddy system in place at training where we buddy a more experienced member with a new member when they first start.This has really worked well for the club.
"A lot of our members are still in their infancy in the sport of wrestling, including myself, having only been exposed to the sport at the beginners workshops last year. However, a lot of us are definitely working hard and constantly improving. We see this each week at training. I am personally very proud of the dedication and commitment some of the guys now have to the sport."
"This is what WWB is all about — changing people's lives through the sport of wrestling, WWB Chairman Chris Lorefice said. "Here we have a club in Sydney that is able to strengthen its own club by helping to start another one. When that happens, the impact that these two clubs have together really multiplies, not just in Australia but all over the world as one more WWB club will motivate other international clubs to come together and participate and bring that much more benefit to people and the sport of wrestling.
"It's just awesome to see clubs growing and supporting one another, building that critical mass that is so important to our sport and LGBT sports in general.."