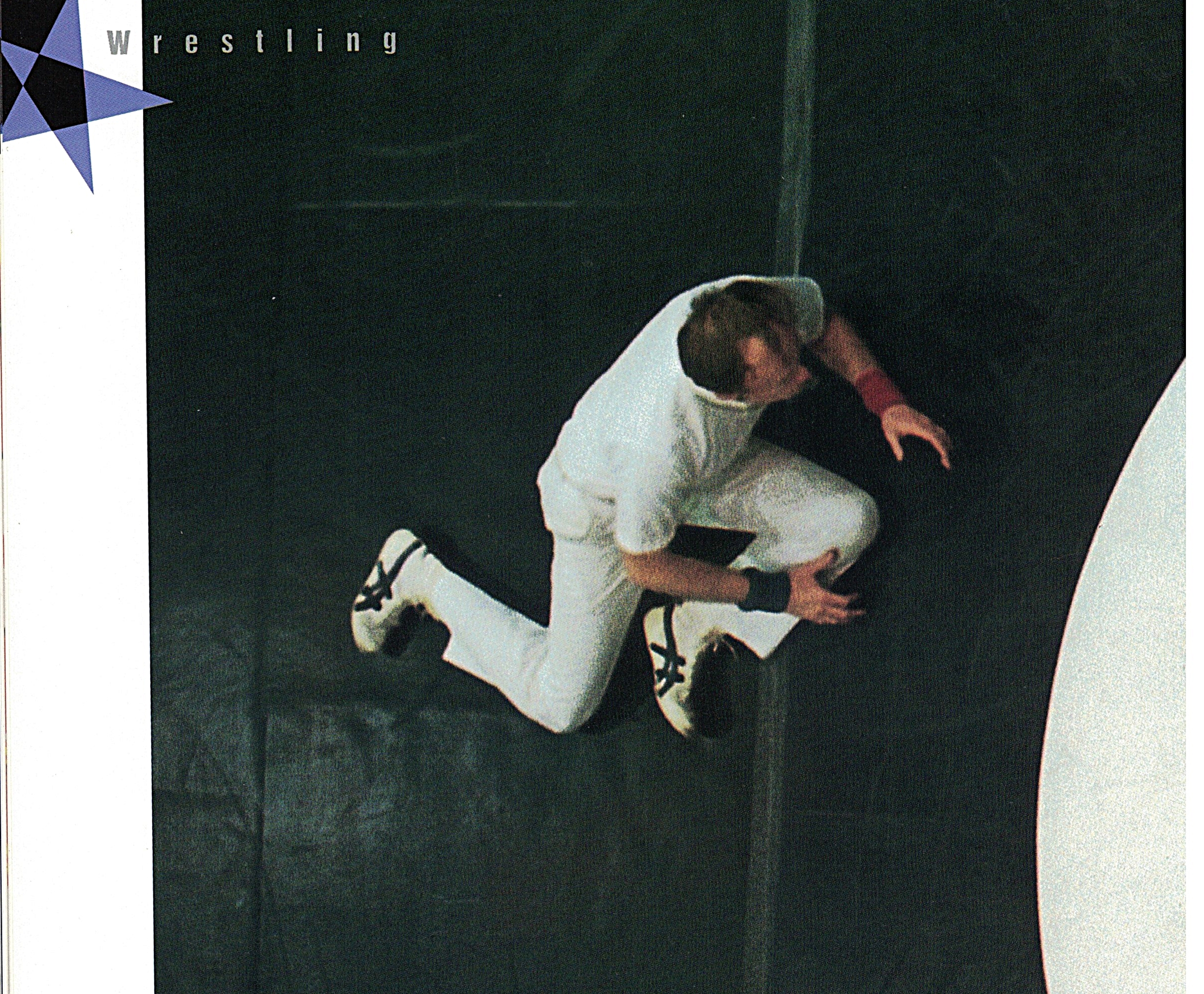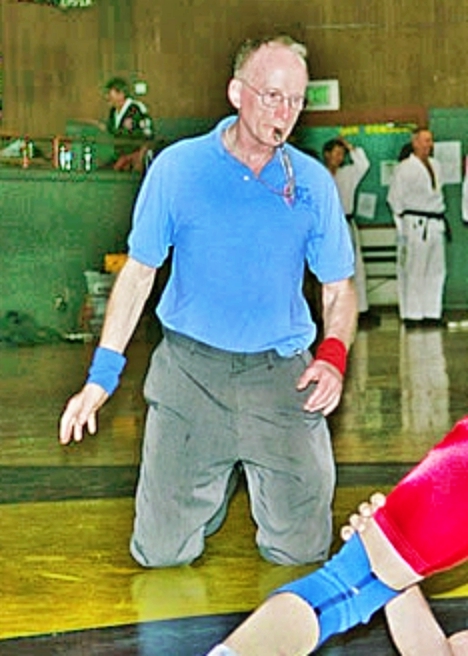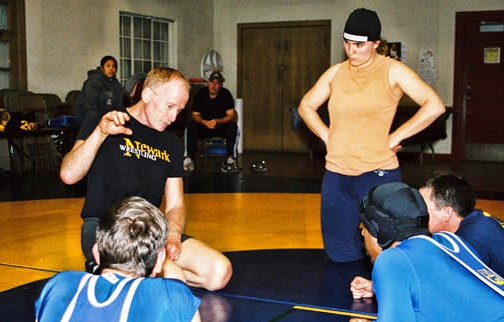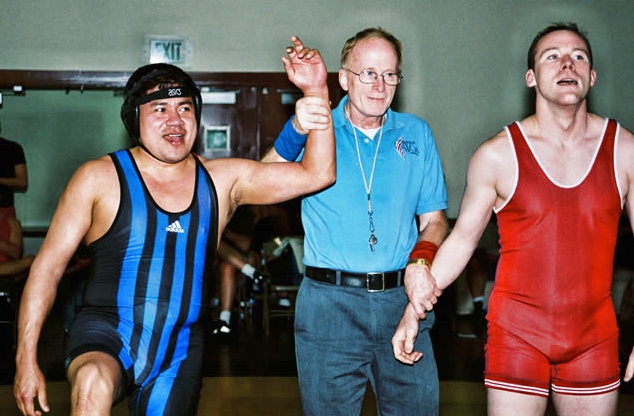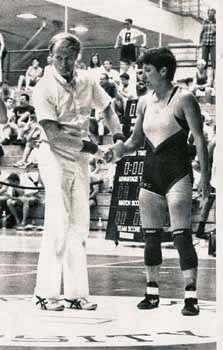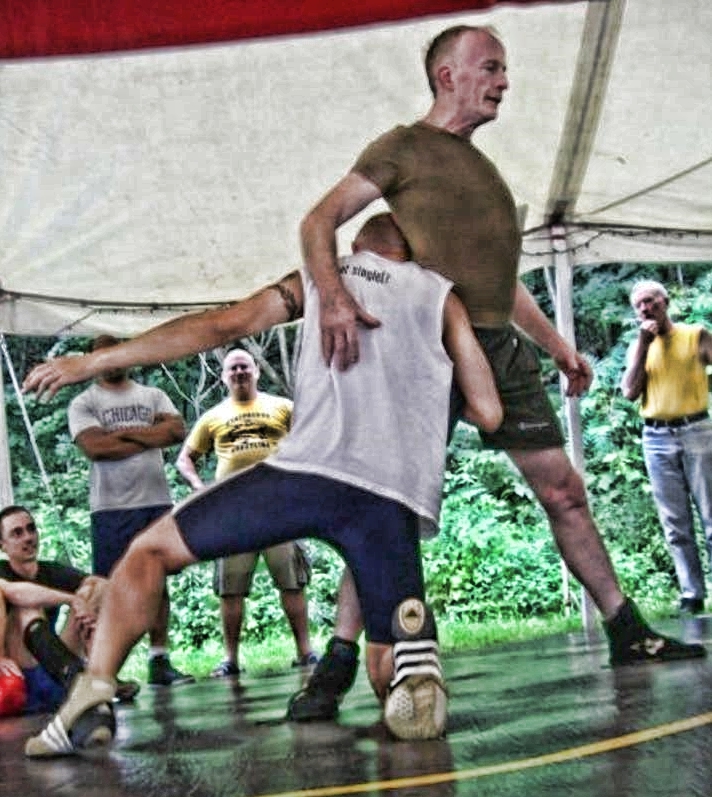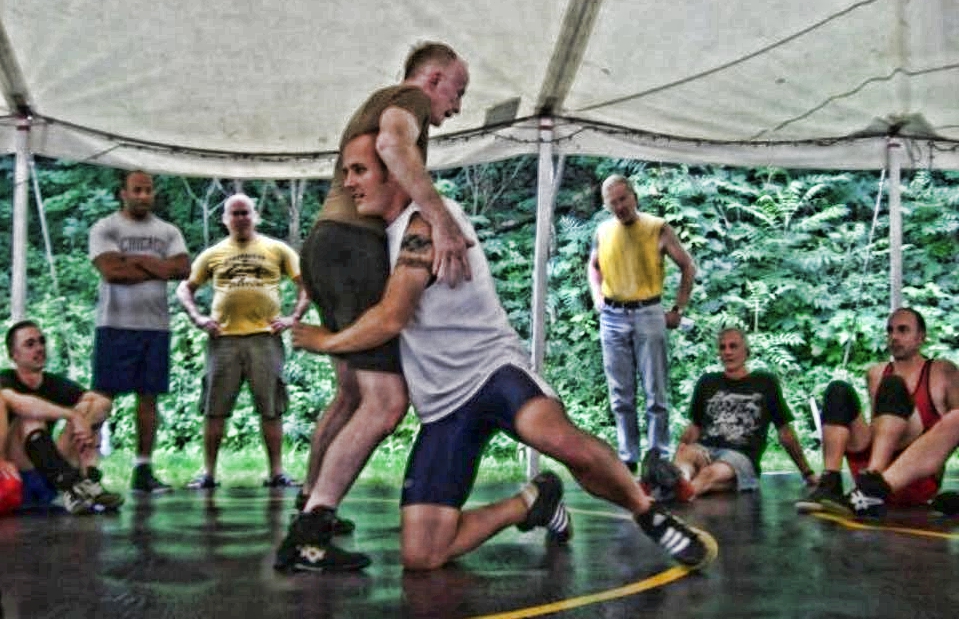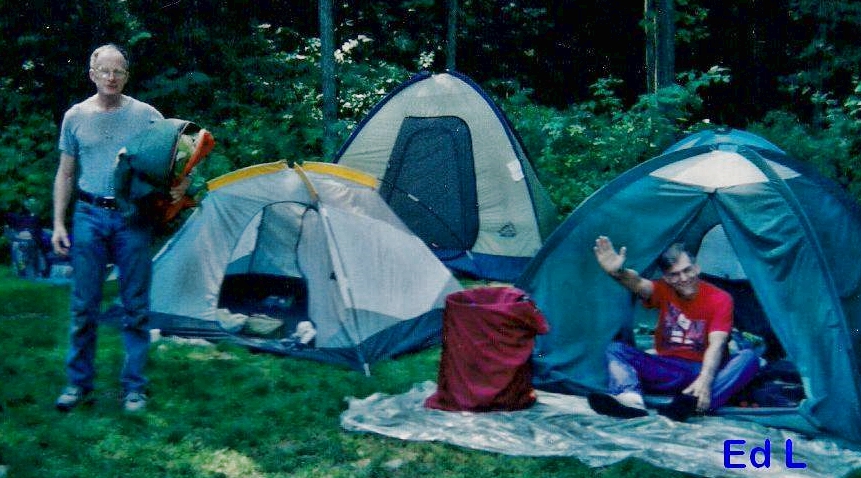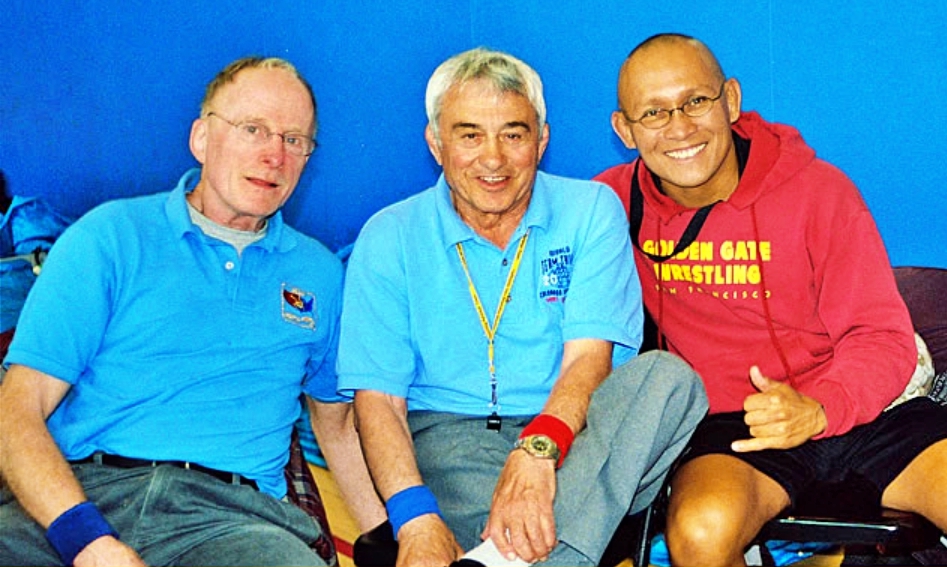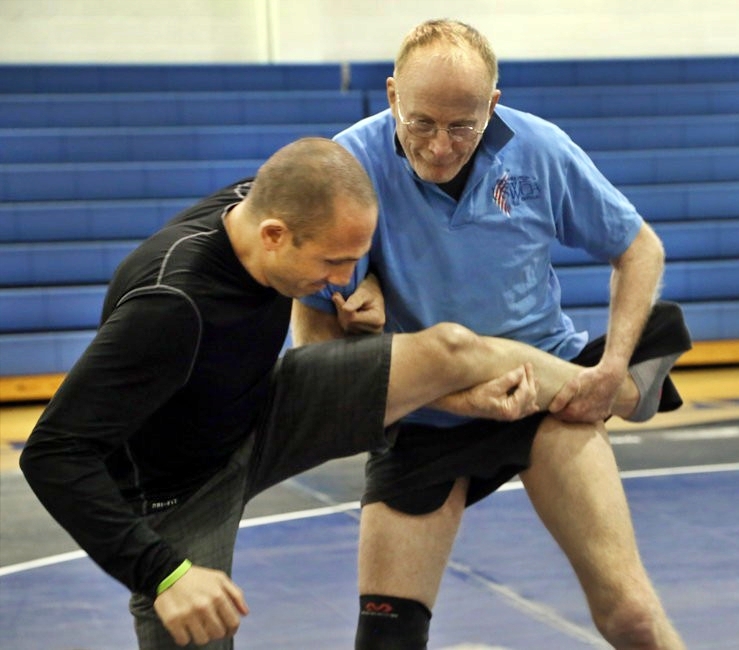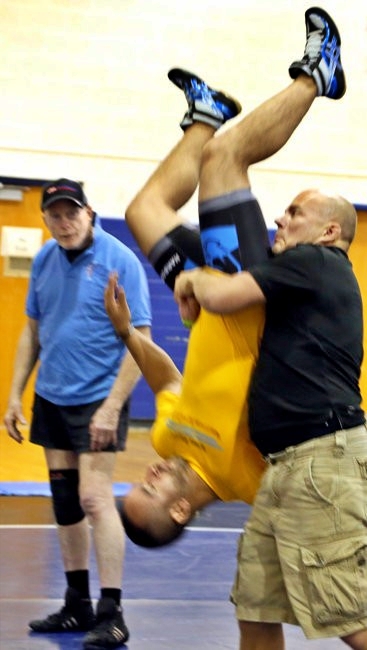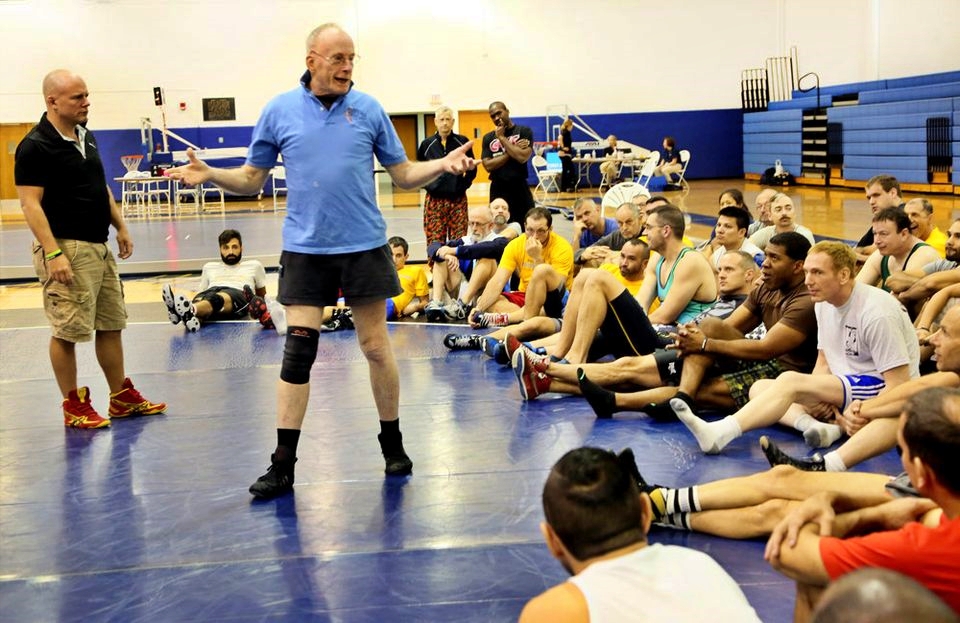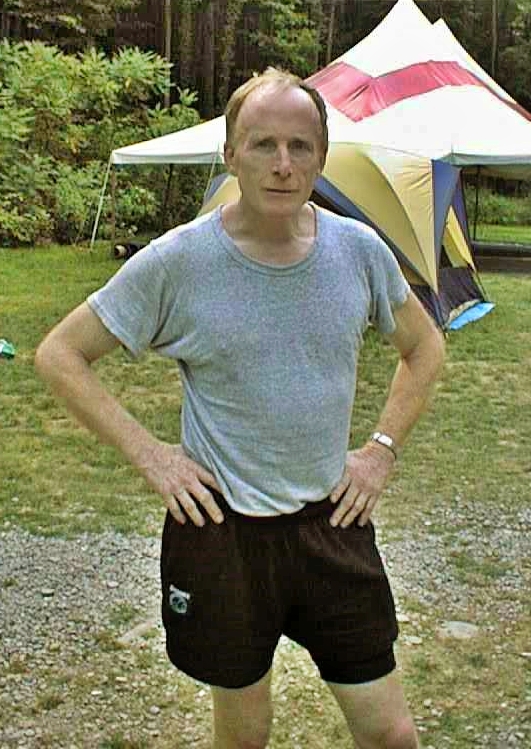 Click Here to email pictures, comments, and posts to Wrestlers WithOut Borders (WWB)

I was reminded then of a handout from Kevin that he used wherever he coached. The "top 10 rules of wrestling mechanics." Two pages actually containing 55 nuggets of wrestling tips, starts with five fundamental rules...

1. whatever you want is the opposite of what your opponent wants
2. where the head goes the body tends to follow
3. 85% of all attacks drive through either the tailbone or the navel
4. always look at the wall while attacking or driving
5. a successful takedown generally requires your ear to be tightly on your opponents hip

I asked some of you for some anecdotes that I might touch on, and while Kevin was a "very annoying wrestler," (this considered a good thing among wrestlers), reoccurring themes that also resonated for me became apparent.

Over the years I knew Kevin, and especially after the second stroke nearly three years ago, Kevin was a role model as I know he had been to countless other men. To me, Kevin was a role model of courage, compassion, and loyalty. Kevin was a humble and unassuming friend who would always follow-up while also possessing extraordinary patience. While challenged like never before over the past few years, Kevin still found it within himself to regularly demonstrate forgiveness and empathy. These were the qualities that allowed him to have a progressive outlook on life and also honor his religious background that were key to his compassion towards others and passion for coaching and advancing the sport of wrestling.

Kevin was an educator. At the end of Kevin's top 10 rules of wrestling mechanics he included a quote from Der Zauberberg (The Magic Mountain) by Thomas Mann. The quote is from an early 20th century novel that was considered an "educational novel;" a form of literature that was popular in the day. The protagonist, a young engineer, Hans Castorp who encounters a number of characters that convey to Hans wisdom, helps him formulate his outlook on life. In a section about human suffering, Herr Settembrini describes how to systematically address problems in life even as large as human suffering. Kevin quoted, "order and simplification are the first steps toward the mastery of a subject - the actual enemy is the unknown."

I admit, when I read Kevin's top 10 of wrestling mechanics years ago, I didn't wrap my head around this quotation. But reflecting on it now, the quotation is key in that not only can mastery be achieved by breaking a challenge down into rules of wrestling mechanics, but it also demonstrates how Kevin was coaching so much more than wrestling. Kevin was coaching how to deal with life. Order and simplification - the mastery of a subject - not educating oneself or seeking understanding is the enemy.
Kevin Martin was both a master and an educator. Those who knew Kevin best will miss his habitual tardiness; his ability to see beyond convention; and his quite, wry sense of humor. His devoted sister Nora and the entire wrestling community will miss him.

Kevin kept reminding of basic position elements as he took us through the steps - "Keep your eye focused on the wall" - and eventually the move started to gel for me. Everyone else who had ever shown me the move had focused on how to clasp my hands when reaching around my opponent, but I always found no matter what kind of grip I took, the move did not feel right. Kevin pointed out that my opponent may be too fat for me to lock hands and others might be so skinny that locked hands would allow too much wiggle room. He showed us how to lean in and wrap our biceps around the opponent, then swing our hands to lock on the opposite arm wherever our hands landed, whether is was in the other hand or on the forearm - and then squeeze with our elbows. Suddenly I was hitting the move. I tell you, the guy was a genius. I never hit the gut wrench in a match, but the arm mechanics came in handy when I scored all of my points in Gay Games 2006 on bear hugs to win the gold.

As I say, Kevin was pretty selfless when it came to coaching and made many of our club tournaments. One year he emailed me to say he was coming and wanted to know which of a handful of motels near the McArthur BART Station in Oakland I would recommend for him. I went to the website of a local newspaper and called up the current homicide map. Sent him a copy and told him, "That cluster of dots representing homicides is right where all of the motels you asked about are. Come stay with me instead." Kevin was a legend for competing in all sorts of wrestling tournaments as he grew older and older. I regretted I never had the chance to see him compete.

I retired for a year after Chicago just to see if I had the willpower to be around wrestling without competing, because my kidneys were failing and I knew I would soon be on dialysis and could no longer train for matches. After a year I decided I would wrestle only when I felt well, and I actually started to wrestle better. In 2008 Wrestlers WithOut Borders held its first WWB Cup in Chicago, and inducted a large class into its Hall of Merit. I went for the occasion and was so happy that Kevin was there to be inducted alongside me. I didn't expect to win a silver, but at the last minute they called me out of the stands to compete. Went 1 and 1, which was good enough for the silver, and I was getting kudos from a bunch of Russians there for having flawless technique. And a good deal of that credit goes to Kevin - who also wrestled that day, performed magnificently, and won his own silver.

Good guest, good coach, good wrestler, good teacher, good friend. Can't ask for more than that.

Kevin did not consider himself an activist, but he had more of a positive influence on such a large number of us because of his professionalism as a coach and official. We learned leadership and respect from him. Kevin was a real community hero because of the decades of work that had substantive positive consequences: We are his legacy, ALL of Us.