Paris Gay Games X 5-8 August 2018 was AWESOME!
Start training for Hong Kong Gay Games XI 2022!
Abram 'Alex' Ostrovskiy, 1932-2016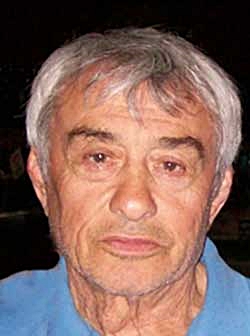 WWB Hall of Merit member Abram 'Alex' Ostrovskiy, an internationally noted CCCP competitor, coach, and official, who during the 2002 Gay Games in Sydney officiated and coached Golden Gate WC, died in his sleep 11 April 2016. Our condolences to his family and all whose lives he blessed. You can read more here and here.
Know your history
Do you know when Wrestlers WithOut Borders was founded — or why? Do you know who were the LGBT pioneers who brought wrestling to the Gay Games? The answers are in WWB's publication, "Pride on the Mat." You can read it here.
1. Gay Games X was held in the beautiful city of Paris, with the freestyle wrestling and no-gi grappling tournaments occuring August 5 through 8 2018.
2. Wrestling is the only sport to be officially sanctioned in every Gay Games since 1982 by UWW/FILA. WWB member club Paris-Lutte was the host for the 2018 quadrennial tournament. Opening day clinics were followed by tournament events in freestyle and no-gi grappling.
3. Registration opened in May 2016 with a special Early Bird Discount. The special early registration fee was available online from 13-31 May 2016; after that, fees
went up on a regular basis throughout the rest of the registration period.
100 wrestlers eventually registered.
4. WWB periodically made available to registrants the registration#s by
weight class and age so that wrestlers could plan for their personal best
competition slot.
5. WWB scoped out and made recommendations for the best inexpensive and convenient accomodations in Paris so the wrestlers could have the greatest team experience. Thank you Jeroen Tan!!!
For information on the event, visit the Paris Gay Games X website (click here).