Tradition · Camaraderie · Pride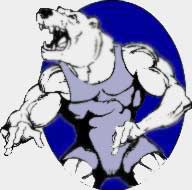 Since its inception in 1981, Golden Gate Wrestling Club has worked to empower individuals and community through the sport of wrestling. Like the Gay Games it was formed to help organize in 1982, GGWC has developed adult athletes regardless of age, race, religion, gender, orientation or health status, while encouraging those athletes to give back to the community. This philosophy is encapsulated by the Gay Games motto: "Participation, Inclusion and Personal Best.®
GGWC works primarily by running practices throughout the year with trained and certified coaches to provide safe and competitive training opportunities for its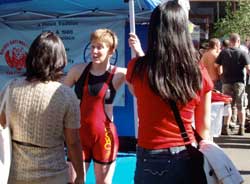 members. Many of those wrestlers have gone on to coach at GGWC or elsewhere.
In 2007, responding to a request by the Mayor of San Francisco for community groups to "step up" to help San Francisco schools and students, GGWC created a new membership branch, San Francisco Alliance Wrestling Club.
Through SFAWC, GGWC is able to provide no-cost or low-cost training for local high school students who want to wrestle. The majority of these students are from at-risk, low-income backgrounds and come from a wide diversity of racial and ethnic groups. Membership is open to any committed boy or girl from any high school; wrestlers from schools such as Mission, O'Connell, Lincoln, Galileo and Riordan have pariticpated. In addition to coaching, SFAWC has provided shoes and singlets for wrestling camps and provided tournament fees and transportation. SFAW is now working with the City of San Francisco to create youth wrestling opportunities.
With these programs, GGWC is able to prove the real value of diversity, acceptance and commitment.
While maintaining its dedication to its primary initial local LGBT target community, GGWC has continued to proactively take its mission further through its relationships with other organizations.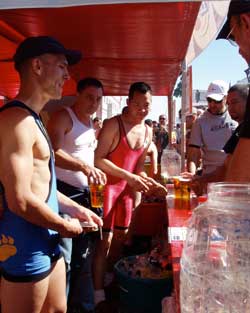 GGWC is a charter member of Team San Francisco and has supplied numerous members of the Team SF board.
GGWC worked with other LGBT wrestling clubs to found Wrestlers WithOut Borders to promote LGBT-centric wrestling worldwide and our members have served as WWB officers and board members.
GGWC members have volunteered for Federation of Gay Games service in numerous capacities, from offiers to Gay Games sports coordinators to host advisory committees.
GGWC's extensive volunteer work for all of these organizations have included the areas of technology, communications, design, strategic planning and sports policy development such as transgender inclusion, morphological diversity and drug testing policies that do not exclude athletes because of needed medications.
GGWC members volunteer and participate in other USAW tournaments through our active membership in the Bay Area Wrestling Association. The club actively supports community-based fund-raising events such as the Folsom Street Fair and San Francisco Pride.