Join us in Paris in 2018!
Abram 'Alex' Ostrovskiy, 1932-2016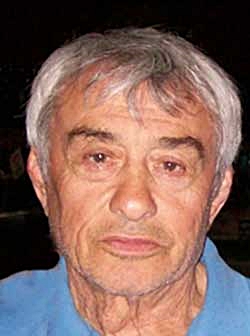 WWB Hall of Merit member Abram 'Alex' Ostrovskiy, an internationally noted CCCP competitor, coach, and official, who during the 2002 Gay Games in Sydney officiated and coached Golden Gate WC, died in his sleep in mid-April 2016. Our condolences to his family and all whose lives he blessed. You can read more here.
Gay Games X in 2018 will be in the beautiful city of Paris, with the freestyle wrestling and no-gi grappling tournaments occuring August 5 through 7.
Wrestling is the only sport to be officially sanctioned in every Gay Games since 1982. WWB member club Paris-Lutte will be the host for the 2018 quadrennial tournament. Opening day clinics will be followed by tournament events in freestyle and no-gi grappling.
Registration is expected to open in May 2016 with a special Early Bird Discount. The special early registration fee is expected to be available online from May 13-31 2016; after that, fees will go up on a regular basis throughout the rest of the registration period.
For information on the event, visit the Paris Gay Games X website (click here).